The Chinese Food and Drug Administration (CFDA) has issued for comment its proposed revisions to the good clinical practice (GCP) rules for Chinese clinical studies. If the changes pass into law, they will introduce specific responsibilities for sponsors, ethics committees and sites. They will also require provincial FDA operations to be more involved in the day-to-day supervision of clinical studies.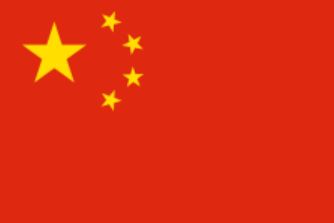 Sponsors will still be allowed to use CROs for some aspects of the trial but only if their responsibilities are clearly documented in relevant contracts. The sponsors will still have ultimate responsibility for the quality of the CROs' work and must evaluate and inspect them.
Several of the amendments are intended to increase safety, for example sponsors should continuously evaluate the risks and benefits of study drugs. This includes setting up pharmacovigilance processes to analyse any safety-related information that they receive and to promptly report any SUSARs to government authorities, including provincial FDAs.
An independent ethics review is an essential part of the process of trial risk management, and the rules include measures to ensure that ethics committees act independently.
They must not only be run independently, but should also disclose their charters and procedures to the public. Additionally, each committee member must disclose any potential conflict of interest.
Under the new rules, ethics reviews can be started before the CFDA authorises a trial. Also committees must review and approve all written documents to be provided to subjects plus the clinical study protocols.
They must also review:
anything (such as SAEs) that may affect the risk/benefit analysis;

the reasons for any early termination of clinical studies;

follow-up studies on subjects;

the completion of clinical studies; and

subjects' risks and benefit (at least once a year).
Sites where trials are carried out are also affected by the rule changes and must have appropriate management systems as well as qualified personnel to manage clinical studies properly.
They must closely collaborate and communicate with sponsors and investigators. They must all also keep government authorities informed regarding any suspension, termination or potential issues of the clinical studies.
To help police these changes, provincial FDA's will take on a more direct supervisory role. Both ethics committees and sites will report to them annually about any trials in which they are involved.
Read more [here]